Signing Hawaii Since 1987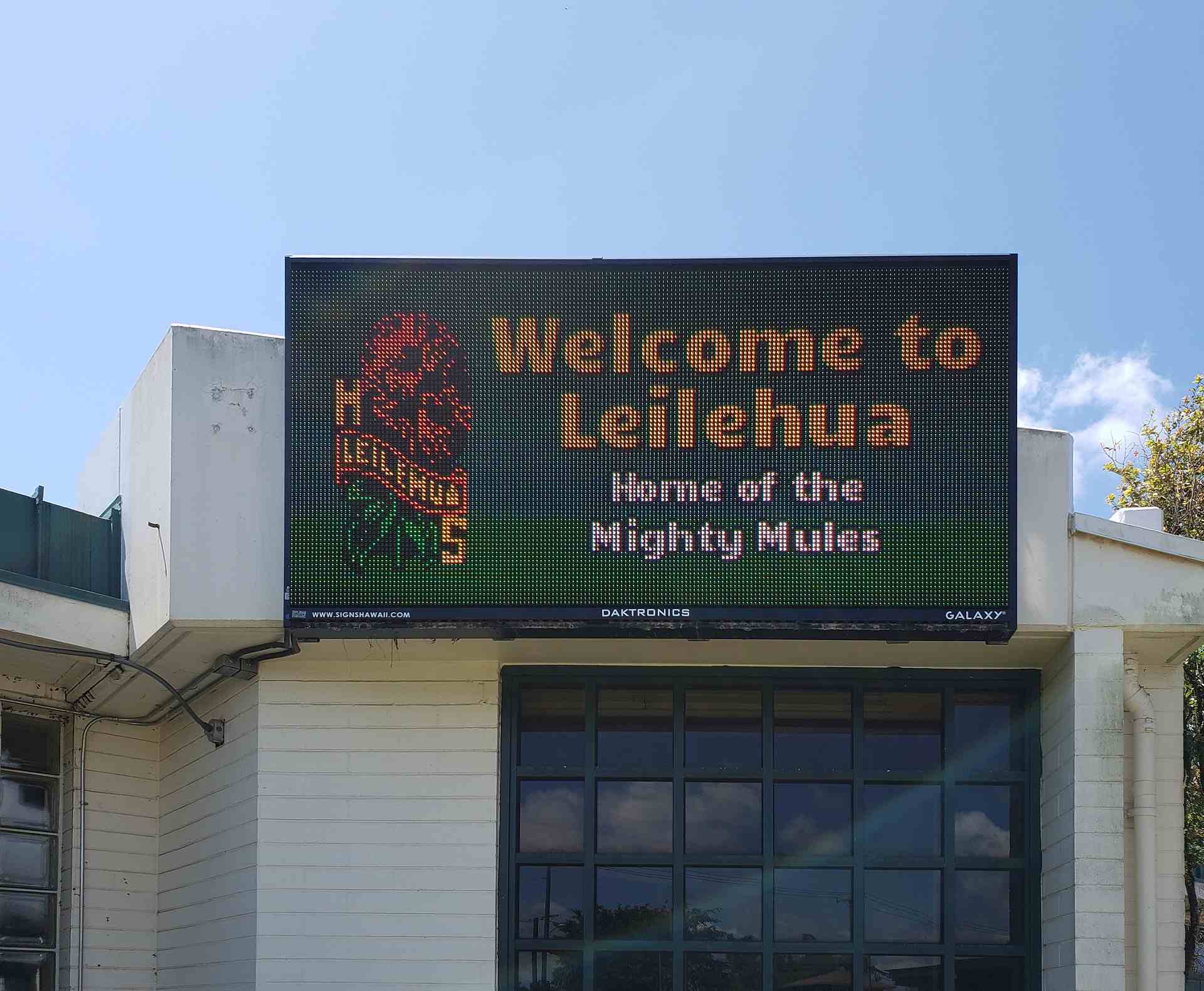 Signs Hawaii is Owned and Operated by James Brogan, former USMC 1983-87.
In 1987, James started management of Signs Hawaii (founded in 1980) a company focused primarily on business signage, banners, sign permits, etc.
In 1988 we were approached by a mainland Digital Video Marquee company (I.S.E. in Logan, UT) to have Signs Hawaii be their local Sales and Support company in Hawaii.
In 1989 we sold our first Daktronics product (a Glow Cube display to Army Hawaii) and, since flying to their factory for training, have been Daktronics' sole Sales and Service company in the state.
In 1996 James purchased the company from the previous owner, Errol Rubin, without whom, and our extremely supportive wives, Signs Hawaii would have been much more of a challenge to run successfully. In the same year, James obtained the company's first Contractor's License and have since maintained in good standing.
In 2005 James saw a need in Hawaii Volcanoes Park; A Honolulu Advertiser headline said their Nene Goose Crossing signs were being stolen and many endemic goslings weren't fledging in the area, being killed by speeding traffic.
James offered over a dozen 'federal-grade' highway signs (over $2500 value) as a donation to the park. They accepted, we re-designed the artwork and sent the signs over.
About a year later a news article reported that the number of fledglings in the area more than doubled. Signs Hawaii's signage and other local efforts in the area combined to aide their survival.
See article here:
http://archives.starbulletin.com/2006/05/27/editorial/editorial01.html