We will not sell you something not good for Hawaii. Everything will be weatherproof, Hawaii-ready, Scoreboards and video marquees – Installation and service
Dealer, Distributor, and factory-authorized service center for Daktronics and Fair-Play. We have been servicing Hawaii, and since 1980, everything made by us is weatherproof. Installation and service offerings of scoreboards and video marquees.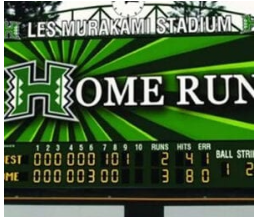 Video Marquees and Scoreboards
LED Displays Installed & Maintained by Factory-Trained Technicians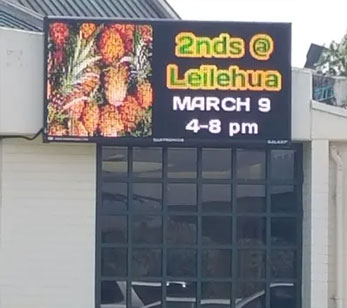 Extreme-Environment Weatherproof Video Marquee
Daktronics LED Video Marquee are Gecko-Proof! Pests, salt, and water can't damage these Video Marquees. Ocean-Front, Storm Ready.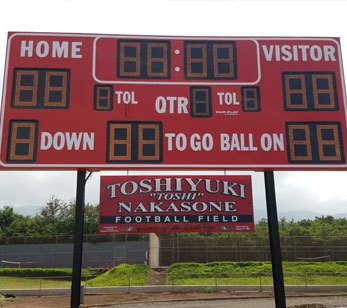 Signs Hawaii has the right scoreboard for your venue.
We install and service all LED Scoreboards and Displays for all brands.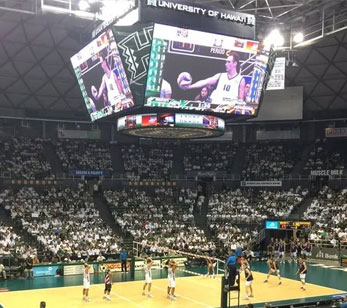 Design - Installation & Service
We Service All Types of LED Displays and Scoreboards with Prompt Responses to Ensure Your Messages Are Running Smoothly
Let'S Get Your Message across!